Making Peace with my Phone.
Making Peace With My Phone
The kids play a spy game and write down all of their observations of me when they think I'm not paying attention. I just found this note from one of their recent spy missions. It is heartbreaking.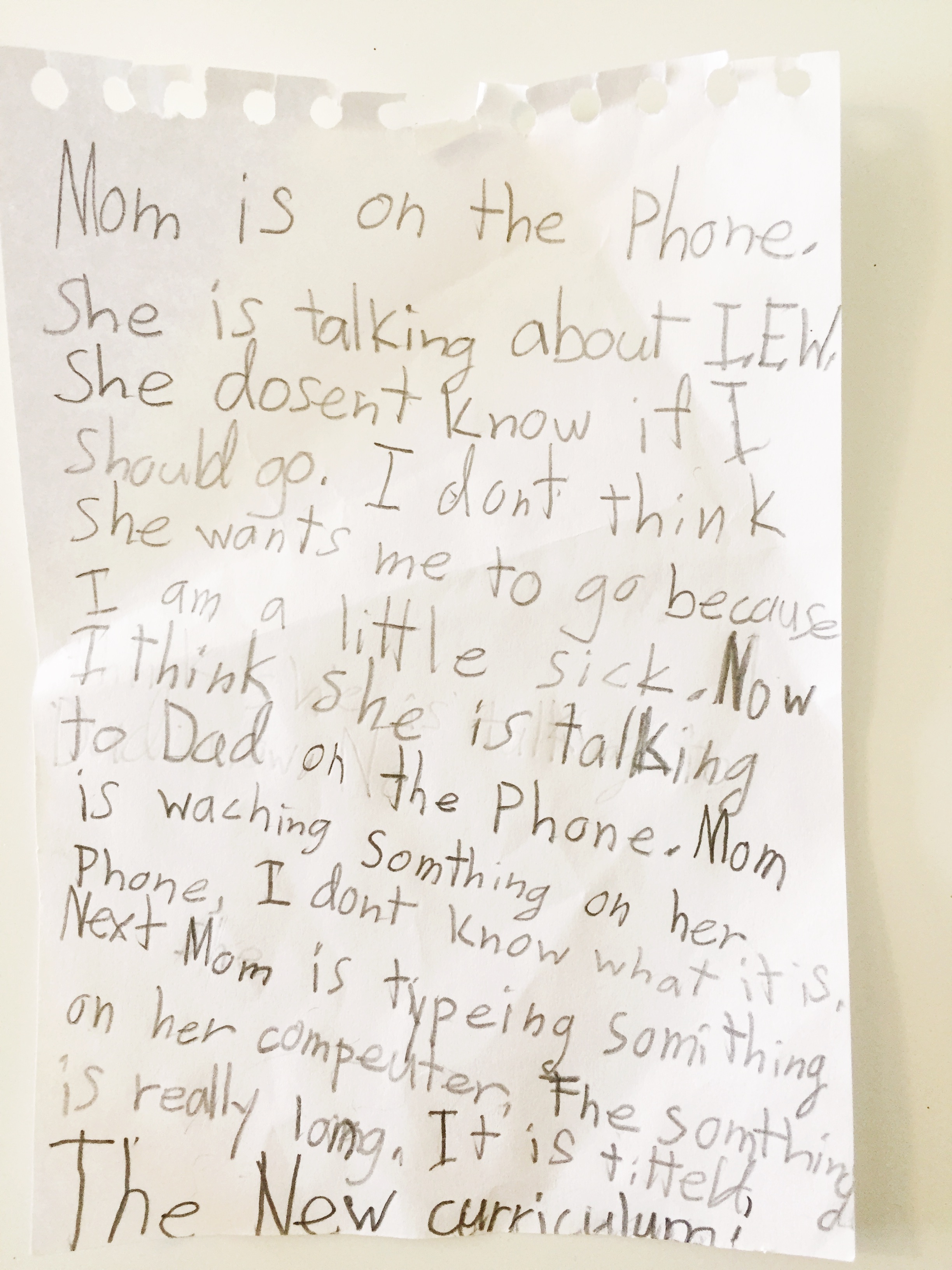 My kids' spy dossier on my screen habits.
I've been working on finding a healthy balance between the phone's utility and tendency to distract for years now. I've tried several approaches: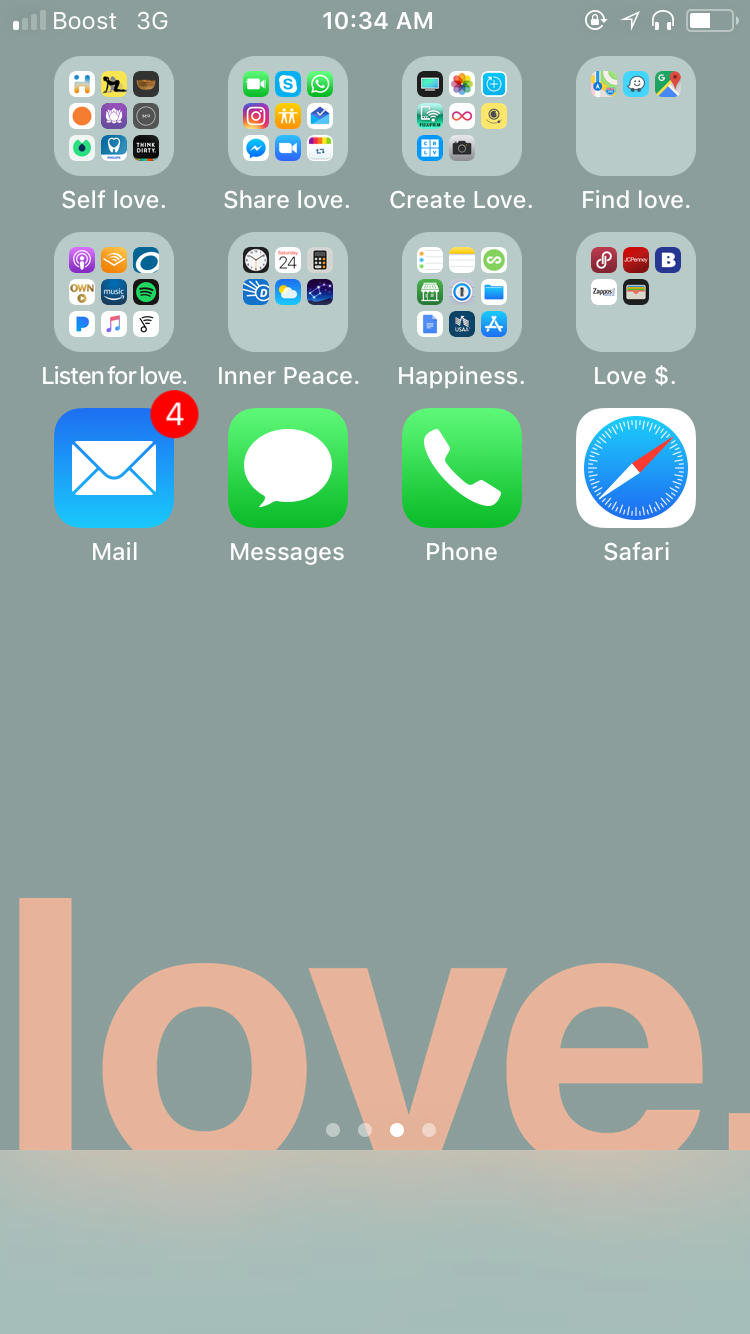 Each attempt has temporarily helped, but eventually I end up back in a terrible cycle of wasting too much time scrolling social media feeds, checking for emails, and texting friends. What's behind the impulse to check my phone every five minutes? When I'm really honest with myself, I think I'm picking up my phone in search of happiness. Whether I'm opting out of whatever is going on around me or searching for connection and community, I'm hoping something inside that screen will in someway bring happiness.
Today these words found me.
I'm ready for a permanent state of peace, joy and happiness and I'm incredibly optimistic that a healthy balance of screen time is possible. When I reach for my phone, I'm striving to remain firmly planted in a field of awareness, intentionally engage while being mindful that the reason I am here is to GIVE. LOVE.